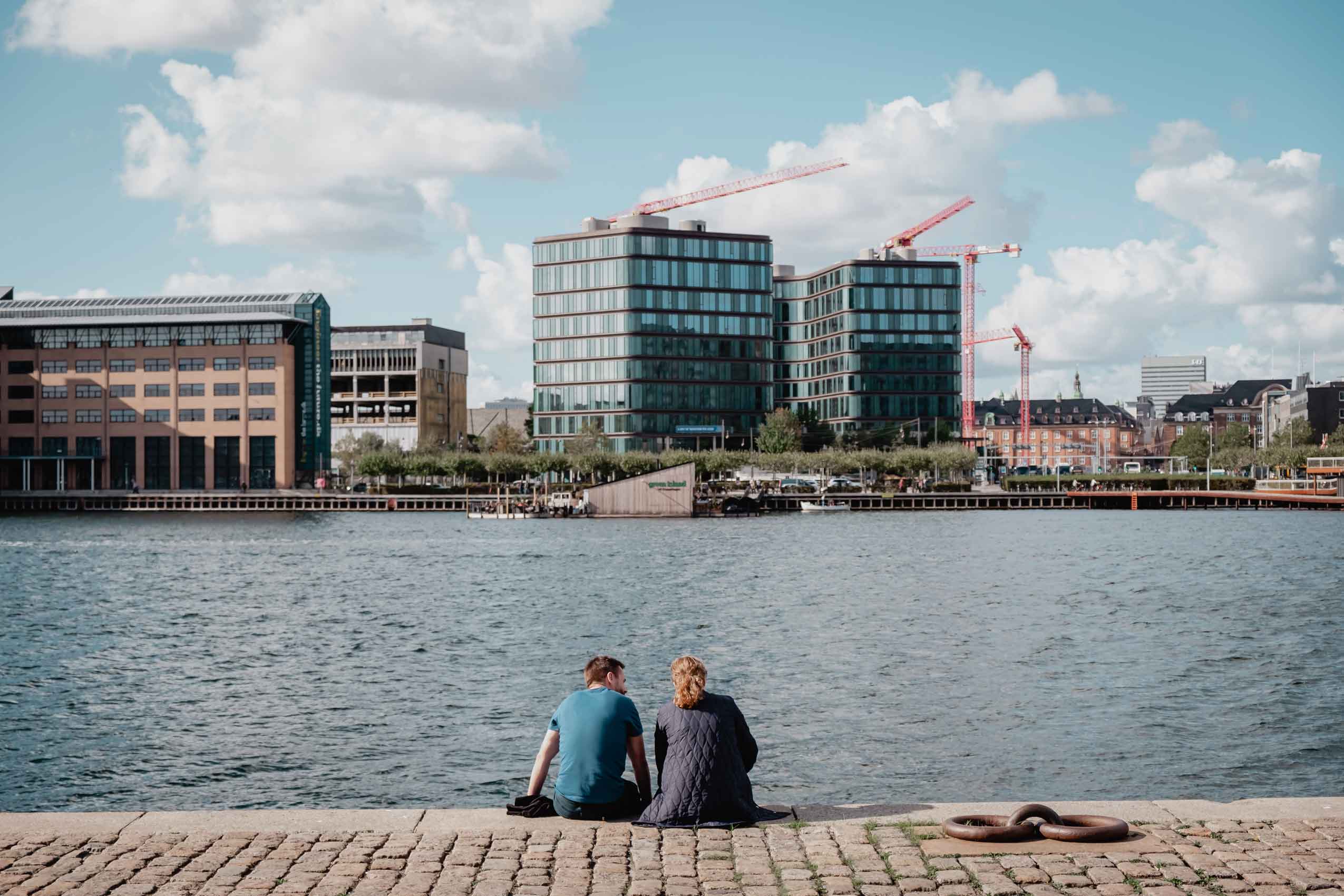 New Student' Resources
Uniavisen aka the University Post is the independent newspaper for students and employees of University of Copenhagen. Check out their new student page for tips and tricks on everything from housing, studying, living on a budget, opening a danish bank account, figuring out the Danish Rejsekort (metro card) and more.
International House Copenhagen: The International House is a public-private partnership that aims to provide international citizens with the best possible start to a new life in Copenhagen. Got a question about CPR, NemID, Danish Tax Card or working in Denmark during or after your degree? All of these answers and more can be found at the International House's website. We also suggest looking into the Greater Copenhagen Career Program for International Students as well as the Young Professionals in Denmark program. It's never too early to start thinking about life-after-uni 🙁

Volunteer-Driven Cafés
Bastard Cafe: Welcome to boardgame heaven. This volunteer-run cafe boasts 3600+ board games available for you to try for a small fee or as part of your membership, with an additional 100+ games free of charge. With attractive student-discounts, opportunities to volunteer and a chill atmosphere, a visit is a must.
Café Cadeau: A non-profit café in Frederiksberg, where you can volunteer and in turn, get a free meal.
Café Mellemrummet: A non-profit café in Nørrebro, run by volunteers. Community space with friendly prices. The environment is dynamic, as they hold different events, so it could be a place to meet new people and socialize with strangers. Visit Mellemrummet's Facebook page for more information.
One Bowl: A space in Nørrebro where you can eat and pay what you can for the meal, and they also provide volunteer opportunities.
Communities
Absalon: A former church that transformed into a community center, where you can study or just hang out. Located in Vesterbro, they host events like dances, yoga, trivia nights, and crafts. They also have fællesspisning – a concept where you sit at a long table with strangers and, in this case, eat dinner for only 50 DKK. 
Studenterhuset: Copenhagen's Student Union, located in the city center, is where you can volunteer, meet new people, attend events, and enjoy student-friendly prices on drinks and snacks. As a KU student, you already have a membership to Studenterhuset. Now go enjoy a cheap beer!
Danish Institute for International Studies: Are you going through 'political science withdrawal' as a new Humanities student? Attending a free lecture at DIIS is the perfect way to compliment your migration curriculum with a whole host of international studies happenings. The public research institution hosts several interesting events monthly either in-person or online.
Trampolinhuset: Trampoline House is a self-governing institution that brings together refugees, asylum seekers and other residents of Denmark, united by a desire to ensure a sustainable integration. Monthly events include community dinners, mobility-themed talks and art exhibits at their in-house art gallery. There are also many opportunities to volunteer. 
Think.dk: Think is an informal community space centered on sharing and collaboration. Most events are free to attend and cover a wide range of topics & types including democracy, digital citizenship, dance and the arts, community dinners, sustainable design and, of course, psychedelic experiences. 
Foodsharing Amager: Love free food AND saving the environment? Then Foodsharing Amager is for you! The volunteer-based group works to raise awareness about food waste by partnering with local food businesses and distributing their food surplus for free to those attending their events.
Millennial Consulting: Craving some real world work experience? Millennial is a student-run organization that connects students from diverse academic backgrounds with small to medium size businesses and start-ups for short-term volunteer projects. Do you want to be their next student-consultant? Visit their website for more information on past projects and how to apply.
KU Studenteridræt / KU Student Sport is a non-profit sports association primarily for students, employees and alumni at the University of Copenhagen. They offer more than 70 different sports, ranging from kayaking, free diving, skiing and running to ballet, swimming, ball games, hula hoops and strength training, ranging from entry to expert level, leaving no excuse to be idle while studying in Copenhagen.
Groceries and Apps for Food
Wefood: A surplus food supermarket: Items that regular supermarkets can no longer sell (overdue 'best before' dates, incorrect labels, or damaged packaging) are set to reduced prices. The concept is run by volunteers. 
eTilbudsavis / ShopGun: A website that shares weekly supermarket deals. If you decide what you will cook that week based on these, you can save some money. While the information is in Danish, they catalogs feature images of the products, making it easy for you to figure out what is what.
Too Good To Go: An app that supports less food waste; you can order food from cooperating shops that sell food that's "too good to go" at reduced prices. Go get your yummy discount food on!
Clothing and Other Goods
Flea Markets: Loppemarkeder, or flea markets are particularly common in Copenhagen. Search using this word on Facebook and you can easily find an upcoming event where they sell clothes and other goods. Pop some tags ya hipsters! 
amisan's Fall Favorites
Swimming (yes, swimming)! There is no better way to earn your Denmark stripes than by cold swimming with the locals. And you can do it almost anywhere, anytime (Sarah starts her work days with a jump in the canal for example) swimsuit optional. More information about swimming spots can be found here and here. (Jason '21, Sarah '20)
People Like Us Brewery — they hire mostly people on the spectrum (autism), thus the beer and the staff are quite perfectly quirky. (Graham '19)
The Louisiana Museum is the perfect fall afternoon getaway to check out modern art, just a small hour outside of the city. I love exploring the museum grounds and their student discount! Don't forget your student card! (Maria '20)
Cinemateket and Vester Vov Vov – I would highly recommend following what movies are playing at Vester Vo Vo and Cinemateket as they often also show 'non-mainstream' films and old classics like Pulp Fiction or Broke Back Mountain, which is just fun to be able to see on a big screen… oh and Cinemateket has a great documentary festival each year called cph dox. (Teresa '20)
Frederiksberg Have and Søndermarken just across the road are amazing natural spaces to watch the fall colors settle in. I started running there when I moved to Frederiksberg last year and can't get enough (especially with the hill options, and elephant citings!). Only recently I also learnt about the cisterns below Søndermarken, and can't wait to check them out (Sarah '20)
Depanneur is a self-proclaimed "design driven convenience store, bagel bakery and beverage label with a love for neighbourhoods and eye-catching products". You can find all the trendiest, and hungriest, Copenhageners hanging at their location on Rantzausgade, morning noon and night! (Sofie '20)