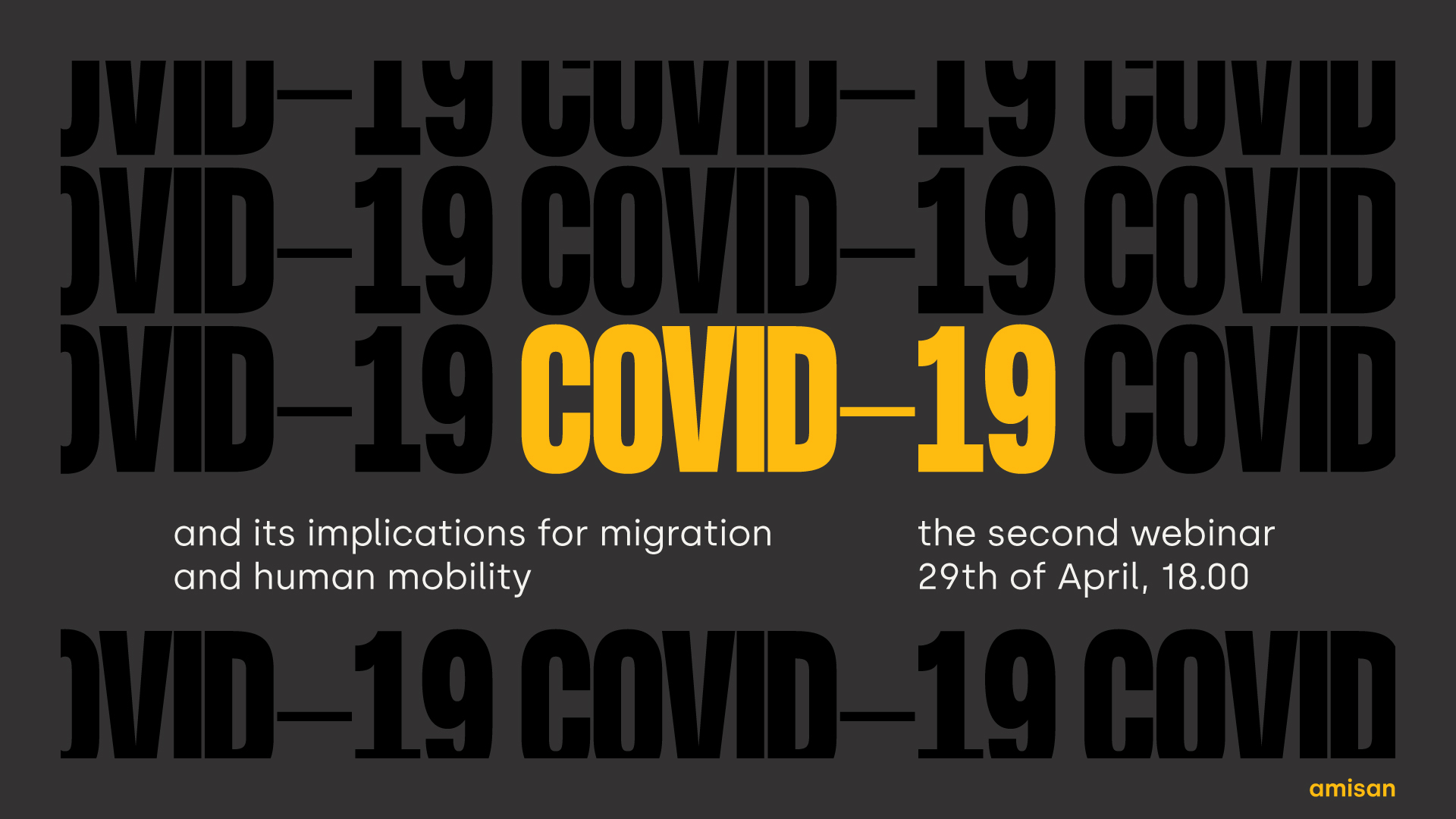 amisan Webinar Series Volume 2
Date: April 29th, 2020
Platform: Zoom
Time: 18-20:00, GMT+1
We hope you will join us for our second webinar, and please feel free to share the event with anyone in your networks who may be interested in attending/contributing ideas and experiences!
In preparation for the webinar, we ask that you consider any examples of state surveillance mechanisms, migration politics, and public health situations that are, or could, be impacting human mobility.
After the presentation part of the webinar, we will be dividing into groups to brainstorm ways in which we can draw parallels (or not) between the current state of fear and uncertainty, and the daily realities of migrants, refugees and asylum seekers..